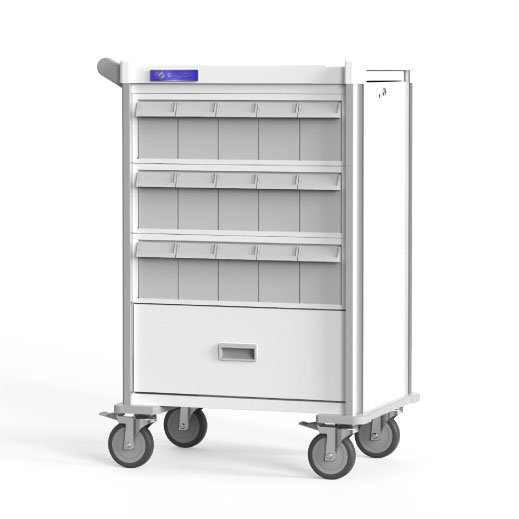 Medication Cart
BAILIDA medication cart is designed with the concept of assisting professionals in medication transport and distribution.The medication cart is used not only in hospitals but also in different healthcare institutions. The tilt-out bin on the cart is easy to be removed or replaced which offers great working efficiency to the professionals.
---
The drawer is also available for supporting storage needs. To meet different requirements at the different applied fields, BAILIDA offers a medication cart with various combinations of tilt-out bin and drawers. The professionals can choose the one which suits their medication needs the most.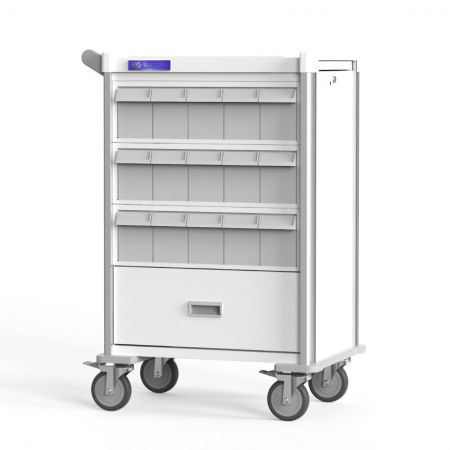 Practical medication cart features duo side patient bins and can be customized either with...
Details
Add to List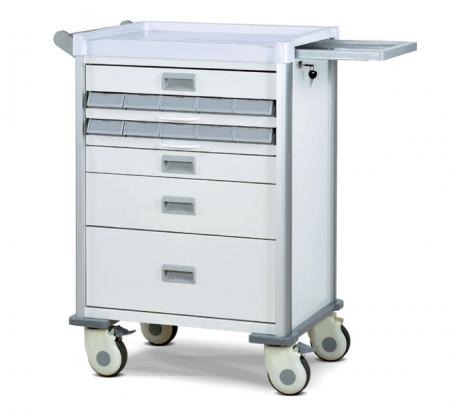 BAILIDA combines medication dispensing with needs in patient rounding and made this practical...
Details
Add to List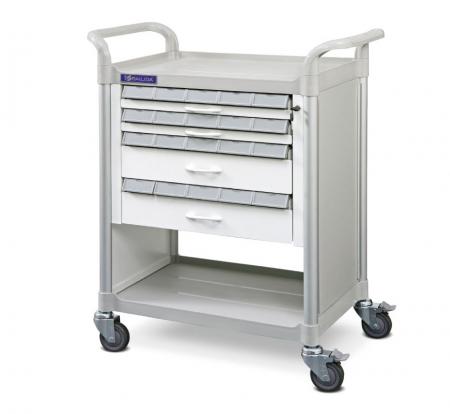 Our medical cart for long-term care features light rigid aluminum structure and duo push handles....
Details
Add to List
Medication Cart - | iF Design Award Medical Carts and Pediatric Equipment Manufacturer | BAILIDA MEDICAL
Based in Taiwan since 2007, BAILIDA MEDICAL has been a hospital medical equipment manufacturer in medical furniture and parts industry. Their main products, include Medication Cart, medical carts, medical screen, bedside equipment, storage systems and pediatric equipment, with over 60 distributors located globally.
BAILIDA puts emphasis on space utilization and mobile units according to different practices and user scenarios in hospitals to develop multi-function medical carts. BAILIDA has set our goal to elevate quality of medical care and to become a prominent company for hospital equipment. BAILIDA has wide range of medical products include medical trolleys, hospital screens, overbed tables and equipment cart which provide solutions to healthcare professional in any medical environment. All our medical carts are made of steel metal sheet for its durability and rigidity, and with our in-house laboratory, each equipment goes through strict stress tests.
BAILIDA has been offering customers high-quality medical carts and equipment, both with advanced technology and 13 years of experience, BAILIDA ensures each customer's demands are met.