Emergency Cart
Crash Cart, Code Cart, Max Cart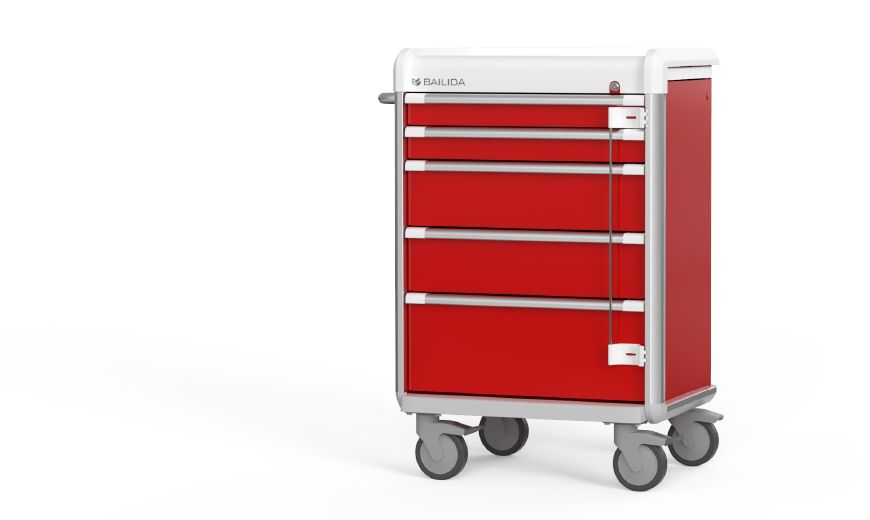 Emergency Cart helps you better organize medical supplies and devices for life-threatening scenarios in hospitals.
BAILIDA Emergency Carts were designed with input from emergency room professionals to deliver the ultimate in convenience and safety. Emergency carts have become essential and important tools for patients with such life-threatening conditions presenting to the emergency department. Every minute's delay sometimes can lead to irreversible consequences, thus BAILIDA's emergency cart is a mobile cart designed to be highly mobile and compact, despite all of the life-saving supplies. These carts integrate defibrillator devices and tank holder for cardiopulmonary resuscitation response in its organization and function for every triage nurses and emergency physicians. BAILIDA Crash Carts offer stable, smooth mobility and enhanced convenience with interchangeable accessories. With readily accessible and available organizing design, our emergency cart ensures the healthcare worker to timely access to the supplies and properly function the equipment.
---
Best Sale
Emergency Cart | Medical Equipment For Hospital | BAILIDA
Based in Taiwan, BAILIDA MEDICAL, since 2007, is a hospital medical equipment manufacturer in medical furniture and parts industry with over 60 distributors located globally. Main product including, medical carts, medical screen, bedside equipment, storage systems and pediatric equipment.
iF Design awarded and IDEA certified medical equipment supplied according to international standards. All our medical carts are made of steel metal sheet for its durability and rigidity, and with our in-house laboratory, each equipment goes through strict stress tests such as dynamic structure strength test, castor traveling test, stress test on drawer slides, tilt test, etc.
BAILIDA has been offering customers high-quality medical equipment, both with advanced technology and 13 years of experience, BAILIDA ensures each customer's demands are met.
---