Emergency Cart with Armor Bumper Design (EX Series)
Crash Cart, Crash Trolley, Code Cart
BAILIDA Emergency Cart satisfies organization and storage needs in hospitals and is equipped with devices and accessories required in situations such as Cardiopulmonary Resuscitation to meet life support protocol during medical emergency. The EX Series features particularly the armor like aluminum frame designed to resist bumping during operation and it gives user a solid feel to it.

In terms of customization, BAILIDA offers an abundance of accessories for urgent scenarios ranging from Defibrillator Shelf to Oxygen Tank Holder for you to select from and, with EX Series Flexible Accessory Mount, no tool is required when attaching accessory on the cart. As a result, our Emergency Cart can be configured to meet any specific need in an emergency department. Moreover, it has duo Slide-out Work Surfaces at side, so that healthcare workers have nearly double working surfaces.

Lastly, all of BAILIDA's medical carts are made with steel metal sheet to guarantee its durability; however, the weight remains adequate.

Most of all, BAILIDA offers 5-year warranty on its cart body and its peripherals to guarantee our customers with smooth workflow.
BAILIDA's Signature Armor-like Bumper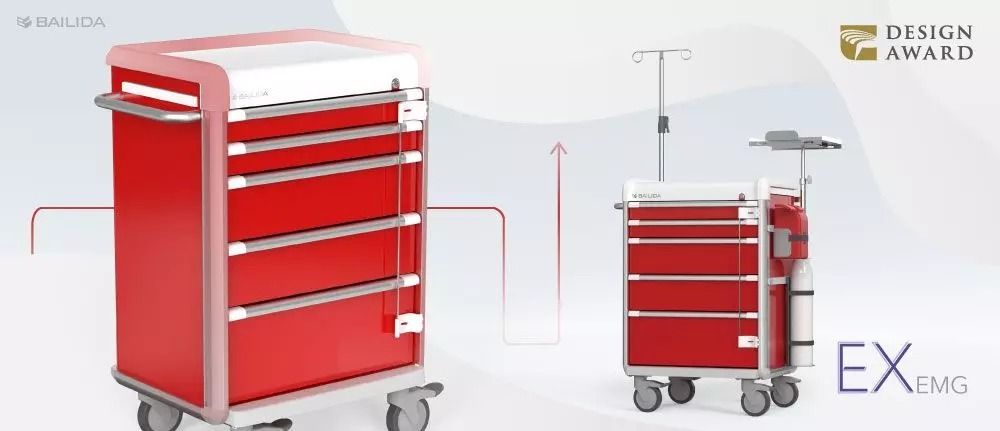 BAILIDA's signature armor-like bumper EX Series
Product Feature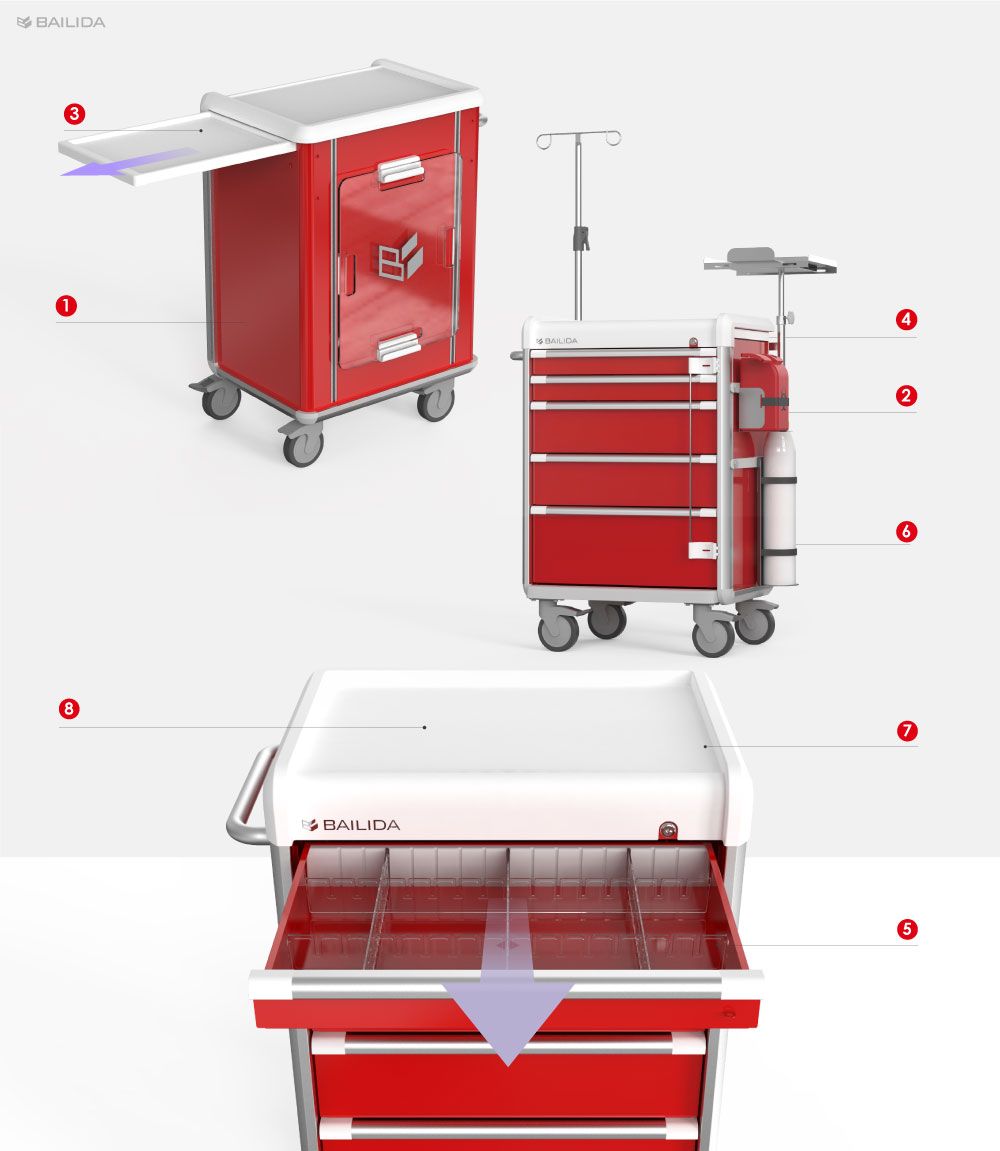 EX Series - Extensive Accessories Options for Treating Cardiopulmonary Arrest
1. Built with steel and aluminum to increase durability and lifespan.
2. Impact resistant All-around Aluminum Bumper.
3. Both left and right Slide-out Work Surfaces.
4. Securing all drawers right at the front with Central Key Locking System.
5. A smooth workflow facilitated by Soft-close Ball Bearing Drawer Slides.
6. One-clip accessory attachment with Accessory Bar.
7. Spills retained on the worktop with Raised Front Rim.
8. Worktop also available in Stainless-steel.
9. Patented Quiet Magnetic Breakaway - Lock / Lock Bar for single drawer and all drawers.
Specifications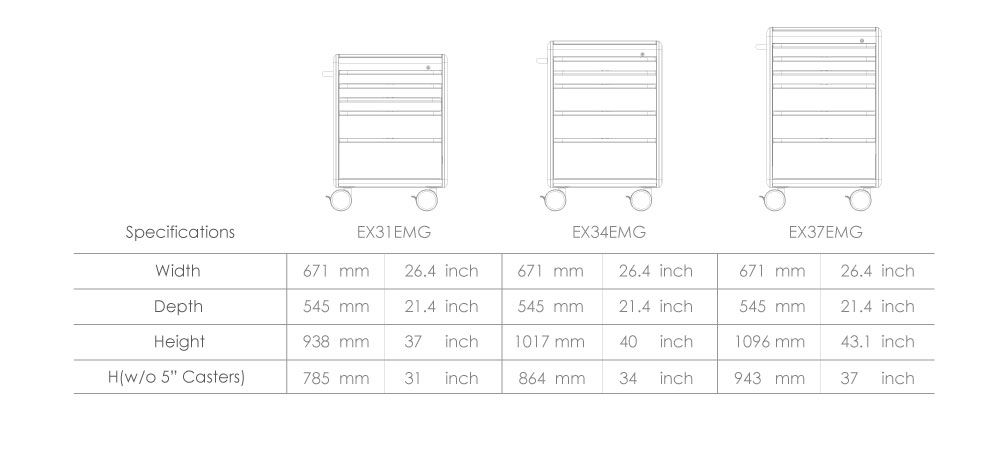 Product Specification for EX Emergency Cart
Accessories
BAILIDA provides a wide range of universal accessories for all medical carts to fit all possible user scenarios.
Video

Introducing EX series Medical Cart, a solid and durable medical cart with armor-like aluminum frame design.

EX series and its narrower version EXN series operate in the hospital.

Download

---

Download Our EX Series Catalogue.

---

---

Download Our Catalogue for Divider System

---

---
Best Sale
Emergency Cart with Armor Bumper Design (EX Series) | Medical Equipment For Hospital | BAILIDA
Based in Taiwan, BAILIDA MEDICAL, since 2007, is a hospital medical equipment manufacturer in medical furniture and parts industry with over 60 distributors located globally. Main product including, medical carts, medical screen, bedside equipment, storage systems and pediatric equipment.
iF Design awarded and IDEA certified medical equipment supplied according to international standards. All our medical carts are made of steel metal sheet for its durability and rigidity, and with our in-house laboratory, each equipment goes through strict stress tests such as dynamic structure strength test, castor traveling test, stress test on drawer slides, tilt test, etc.
BAILIDA has been offering customers high-quality medical equipment, both with advanced technology and 13 years of experience, BAILIDA ensures each customer's demands are met.
---